`ATLANTIS OF RHU`
is for sale.
`This is how I found Atlantis of Rhu`. The vessel to the left of her is `Duchess` as I found her! See the `Duchess` restoration project here.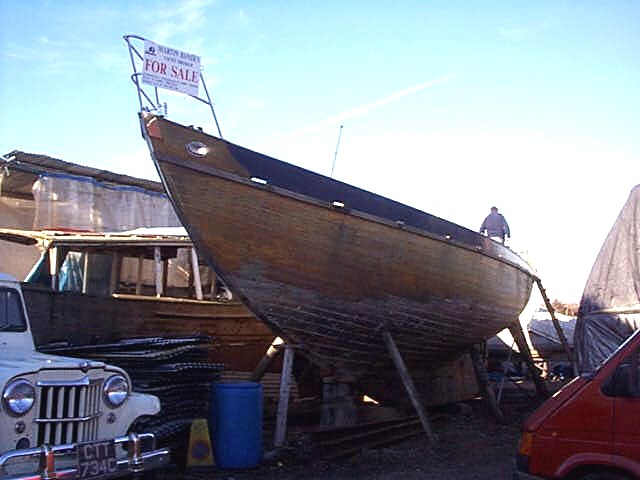 `Motoring in Loch Long`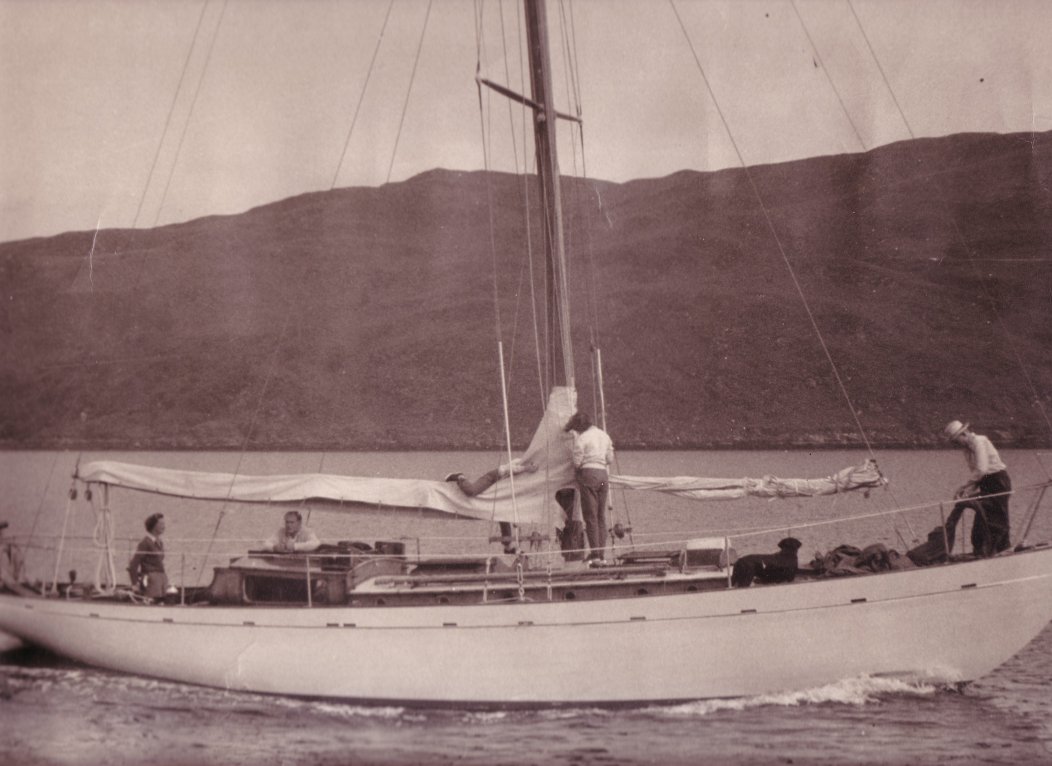 `Atlantis undergoing restoration`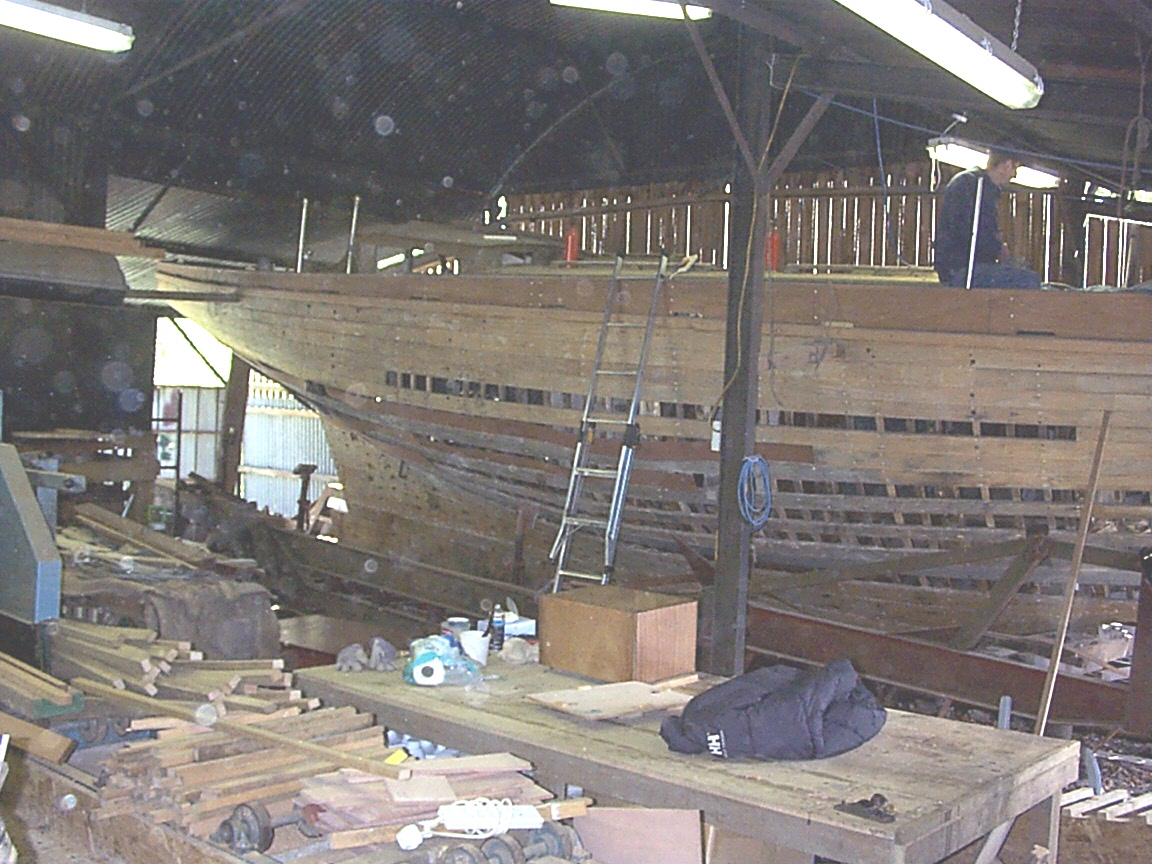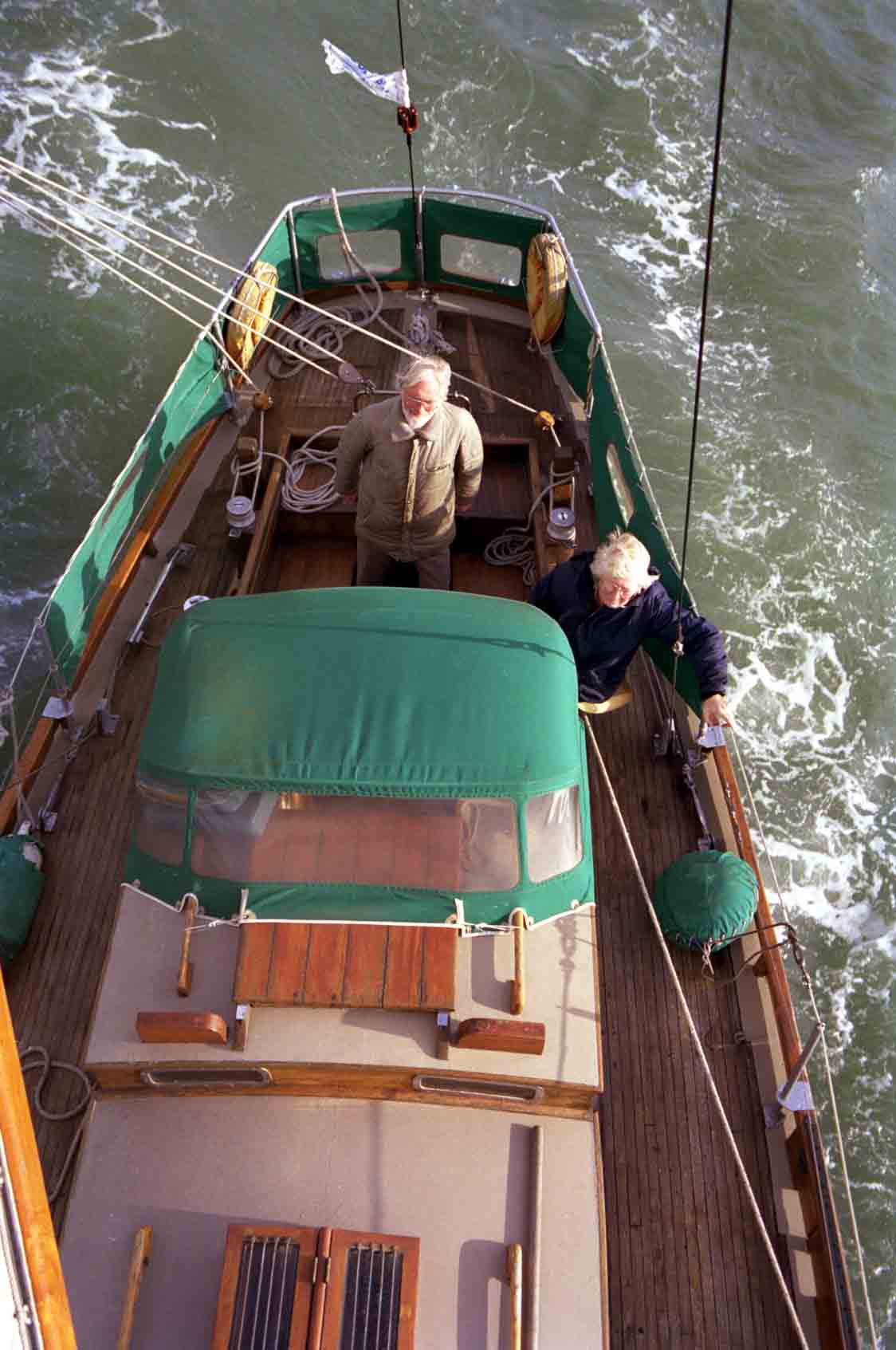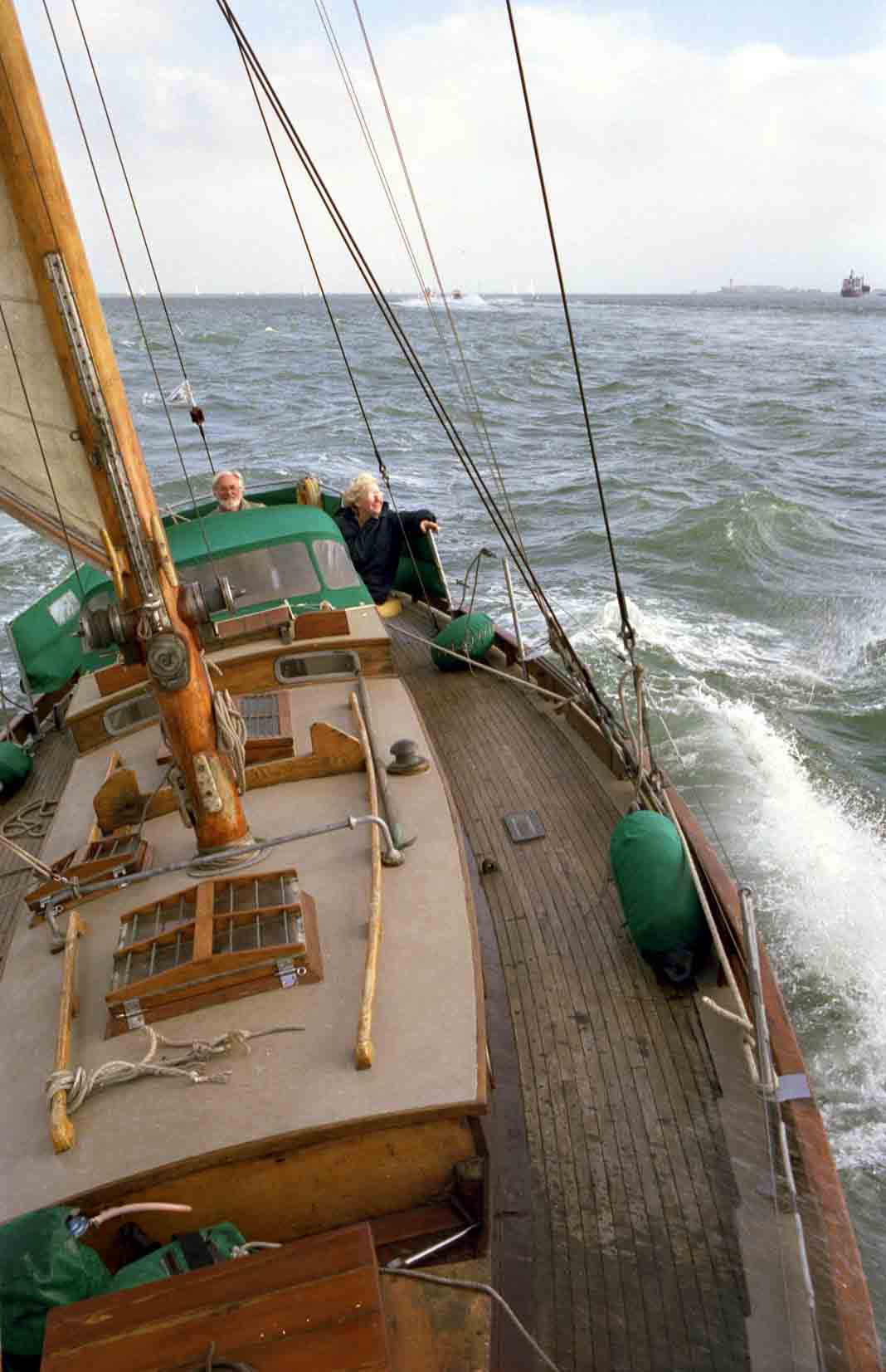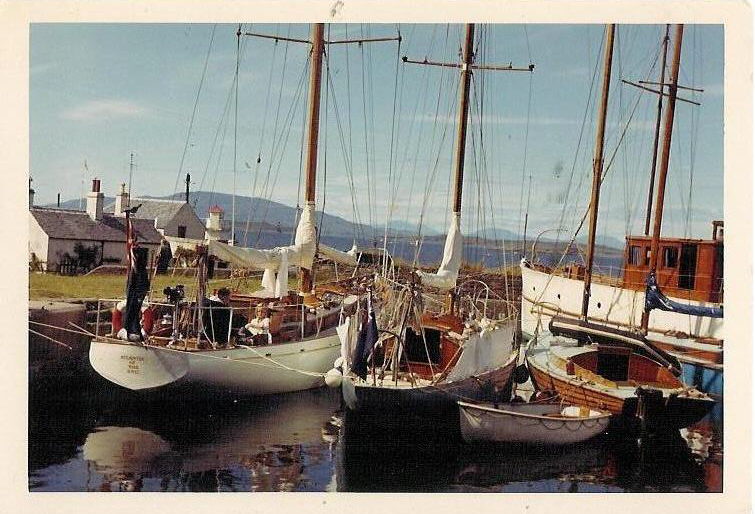 `ATLANTIS OF RHU` WAS BUILT IN 1946 BY ERNST EVERS OF NIENDORF IN GERMANY FOR REAR ADMIRAL ALEC GROMAN OF THE ROYAL NAVY. SHE WAS BUILT TO LLOYDS 100 + A1. SHE WAS DESIGNED BY `JACK` LAURENT GILES THE FAMOUS LYMINGTON YACHT DESIGNER.
SHE WAS NAMED `LADY EVE` WHEN BUILT BUT WAS RENAMED `ATLANTIS OF RHU` A FEW YEARS LATER. SHE HAS HAD SEVERAL OTHER NAMES SINCE. SHE IS PART ONE BRITISH SHIPS REGISTERED.
HER DIMENSIONS ARE:
LENGTH OVERALL 41`4" - LENGTH AT WATERLINE 31` 0" - BEAM 10`6" - DRAFT 5`10" - GROSS TONNAGE 11.71 - REGISTERED TONNAGE 8.83
HER CONSTRUCTION:
ENGLISH OAK PLANKING (CARVEL) WITH GREEN OAK FRAMES, COPPER NAILED AND ROVES. SHE HAS A SOLID TEAK LAID DECK, TEAK COACH HOUSES AND AN IRON KEEL WITH IRON KEEL BOLTS.
SHE IS CURRENTLY UNDERGOING A MAJOR RE-BUILD IN MY WORKSHOP IN TORTWORTH, SOUTH GLOUCESTERSHIRE. SHE HAS BEEN COMPLETELY RE-FRAMED THROUGHOUT AND IS CURRENTLY BEING RE-PLANKED. ALL IRON STRAPS HAVE BEEN REMOVED, RE-GALVANISED AND RE-FITTED. A NEW STERN POST IS BEING FITTED. THE HULL HAS ALL NEW FASTENINGS THROUGHOUT. THE DECK HAS BEEN RE-BUILT. SHE IS BEING RE-BUILT TO THE ORIGINAL SPECIFICATION AND WILL BE FITTED OUT TO SUIT THE NEW OWNER WHEN THE HULL AND DECK ARE FULLY COMPLETE.
Atlantis is now for sale. She is nearing completion of the re-build of her hull and deck. a new mast has been made by Noble Masts in Bristol. This is one of the best photo's I have been able to upload of her hull.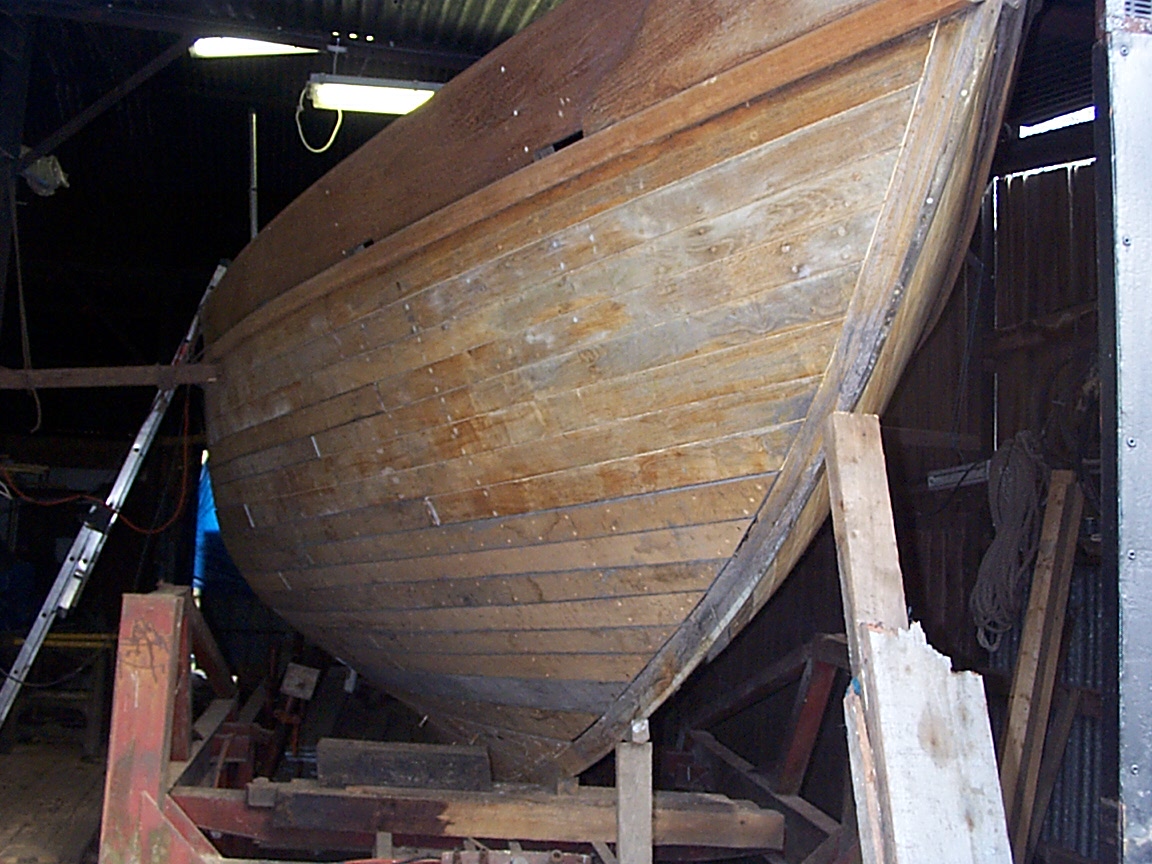 DO YOU HAVE ANY INFORMATION ON THIS VESSEL`S PAST HISTORY? IF SO PLEASE E-MAIL ME webmaster@traditionalsail.co.uk
Would you like more information then please telephone 01454 269696 or 07710 175871 or E-mail enquiries@traditionalsail.co.uk
The pictures below are of `Atlantis` when I bought her. Keep going down the page to see the progress as work has continued!
These are photo's taken on 6th April 2006:
The coachroof has been re-built and is due to be epoxy coated in the next few days. This will ensure a fully watertight top. Much more planking has been done. These photo's were taken on 13th November 2007. She looks far better in real life than in these photo's, please come and have a look.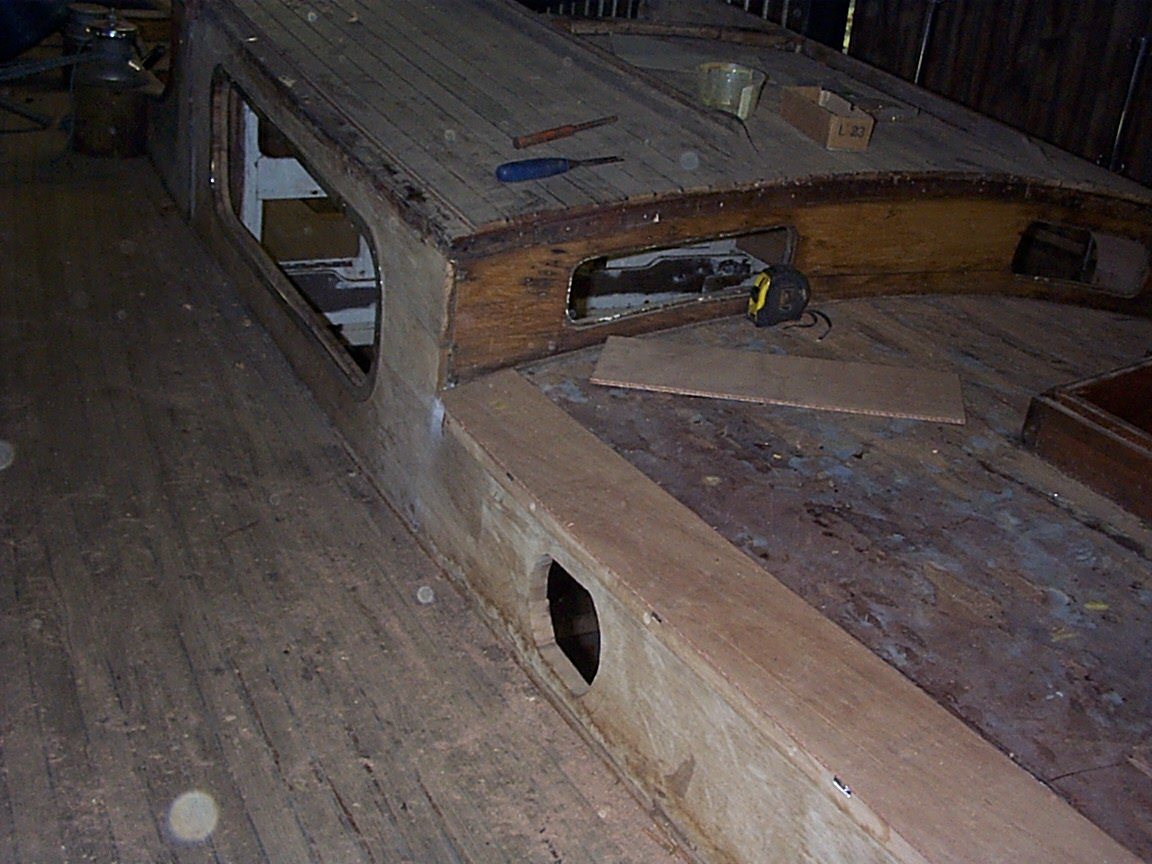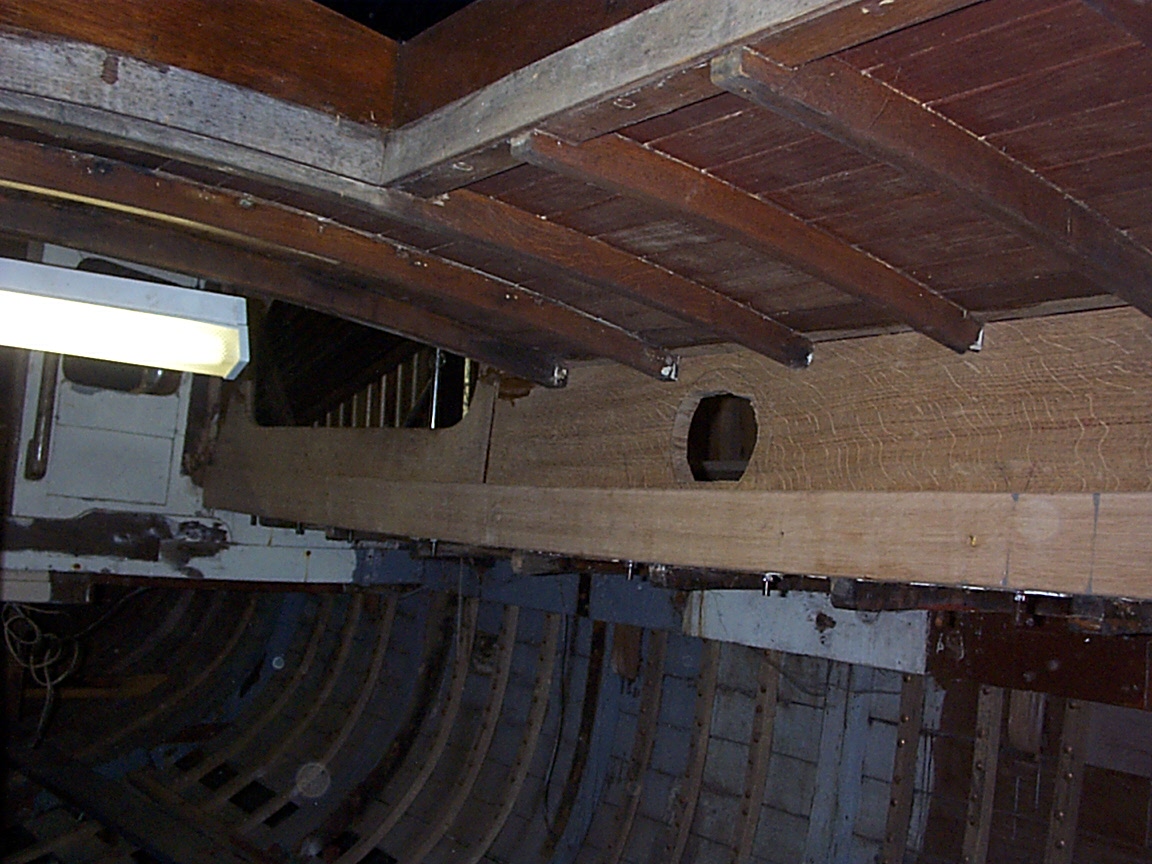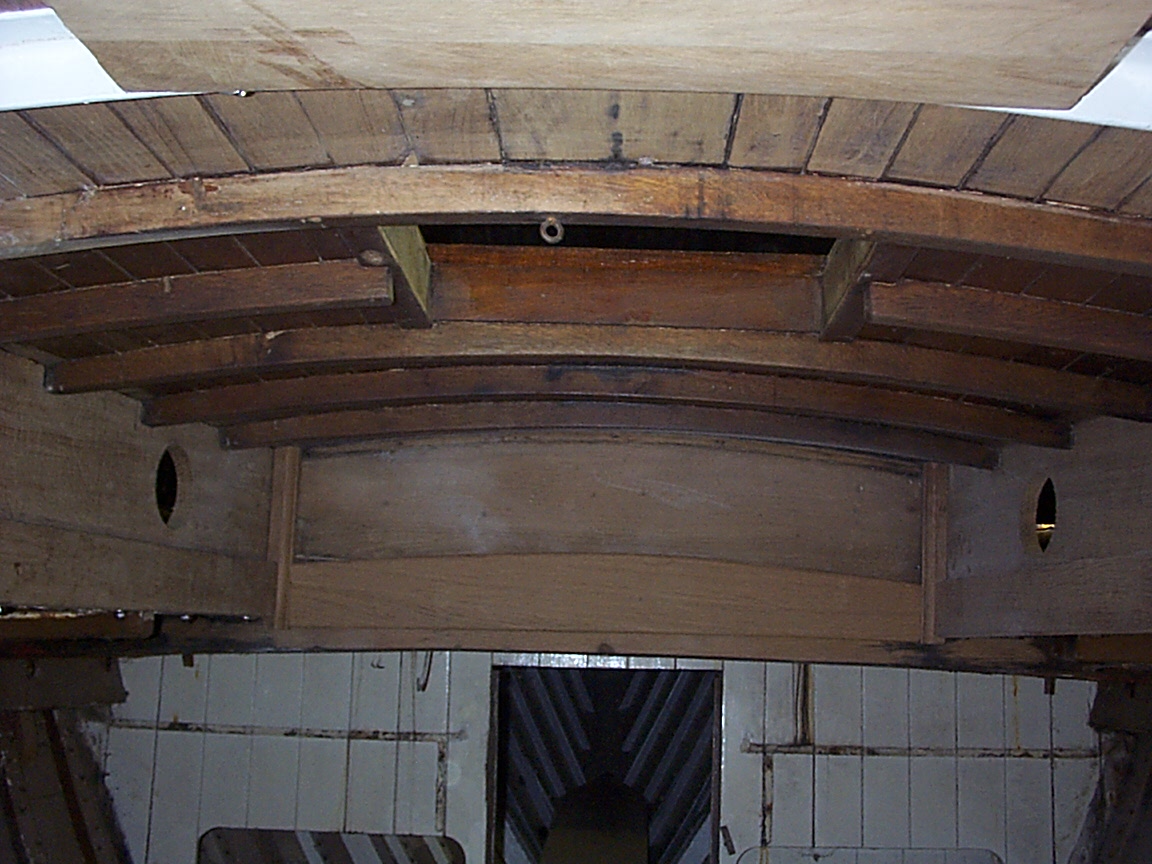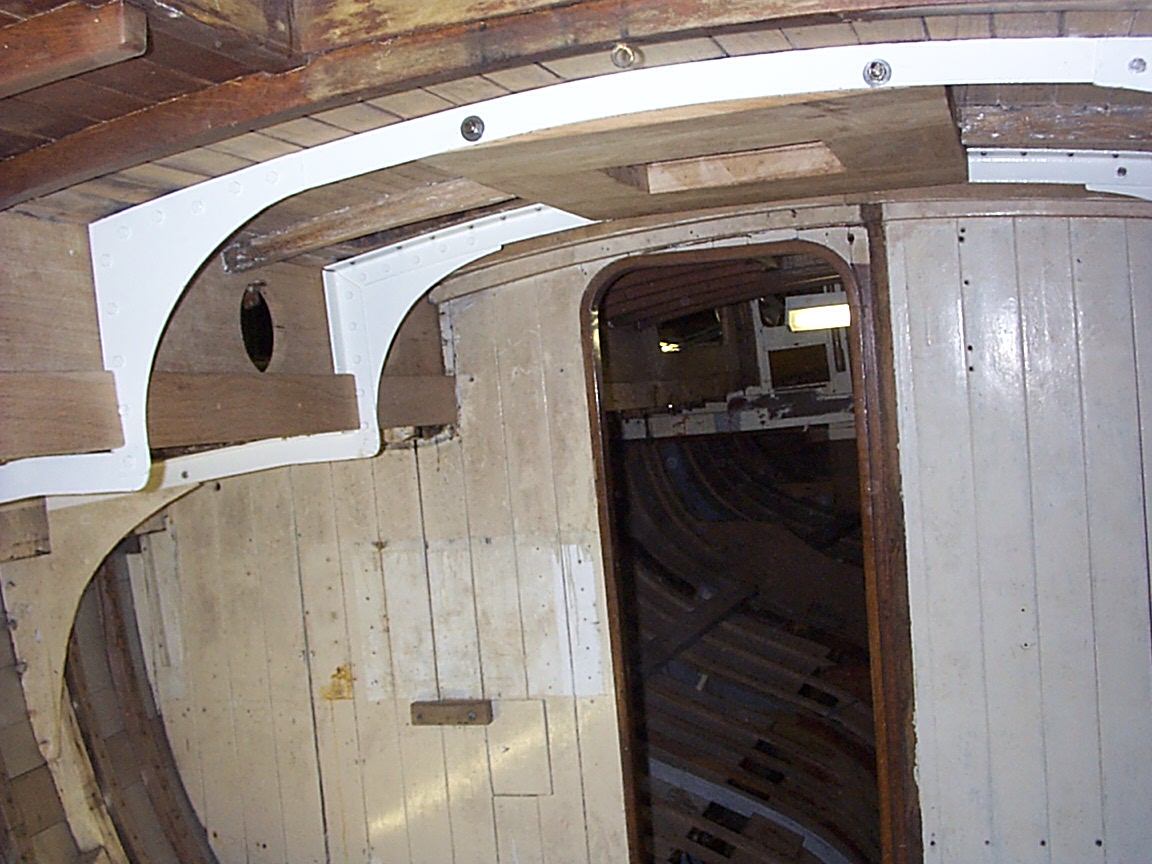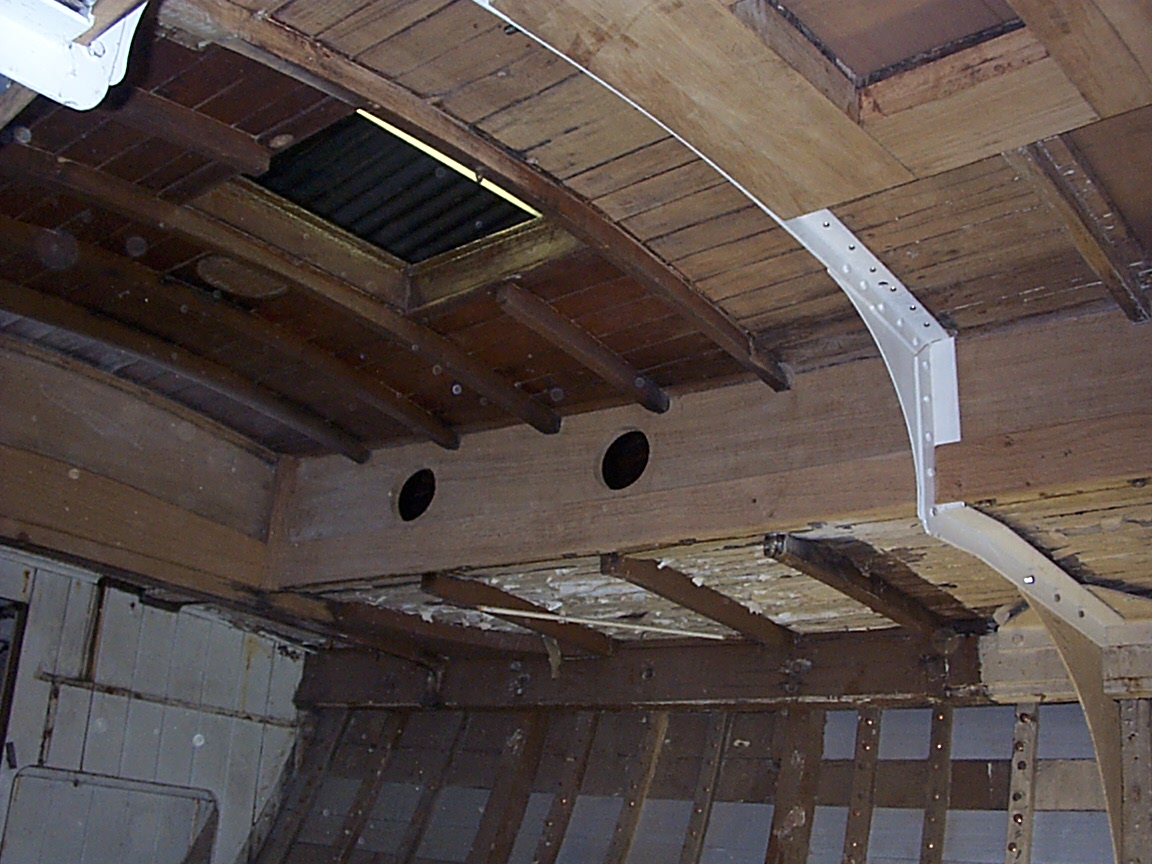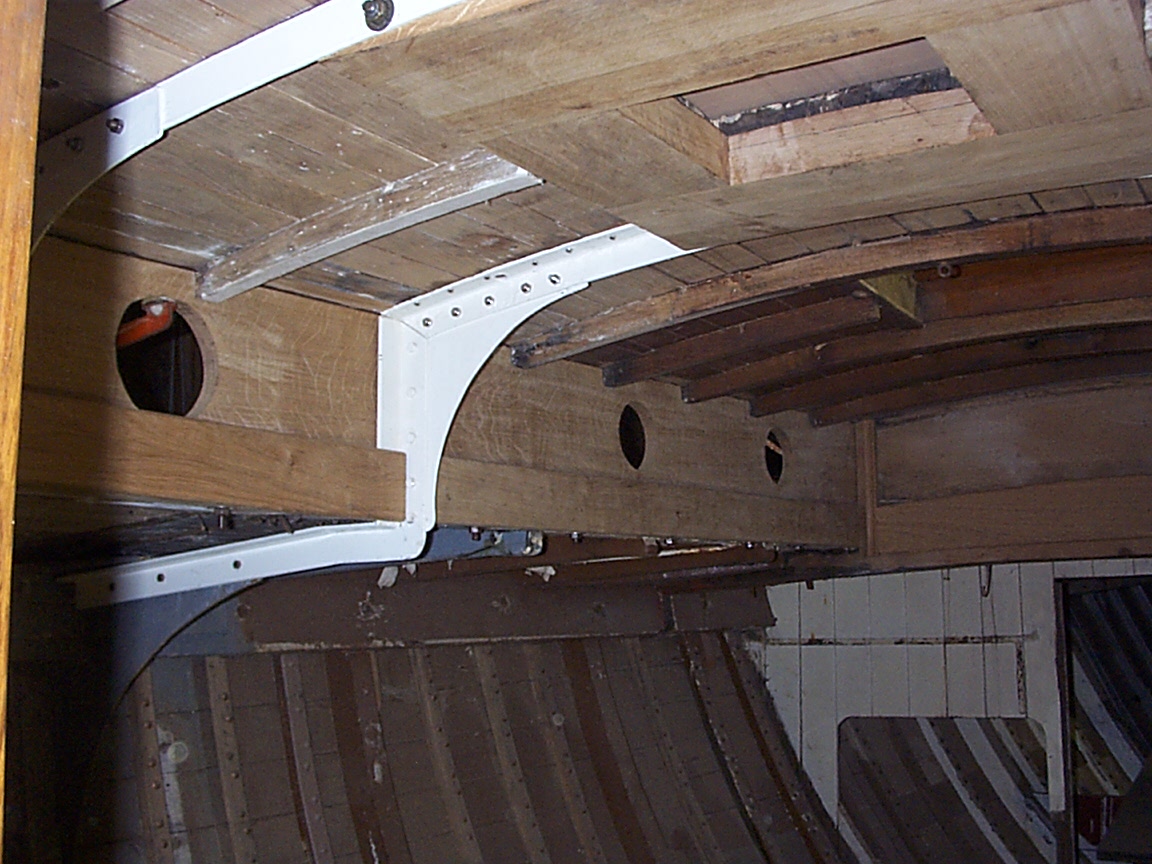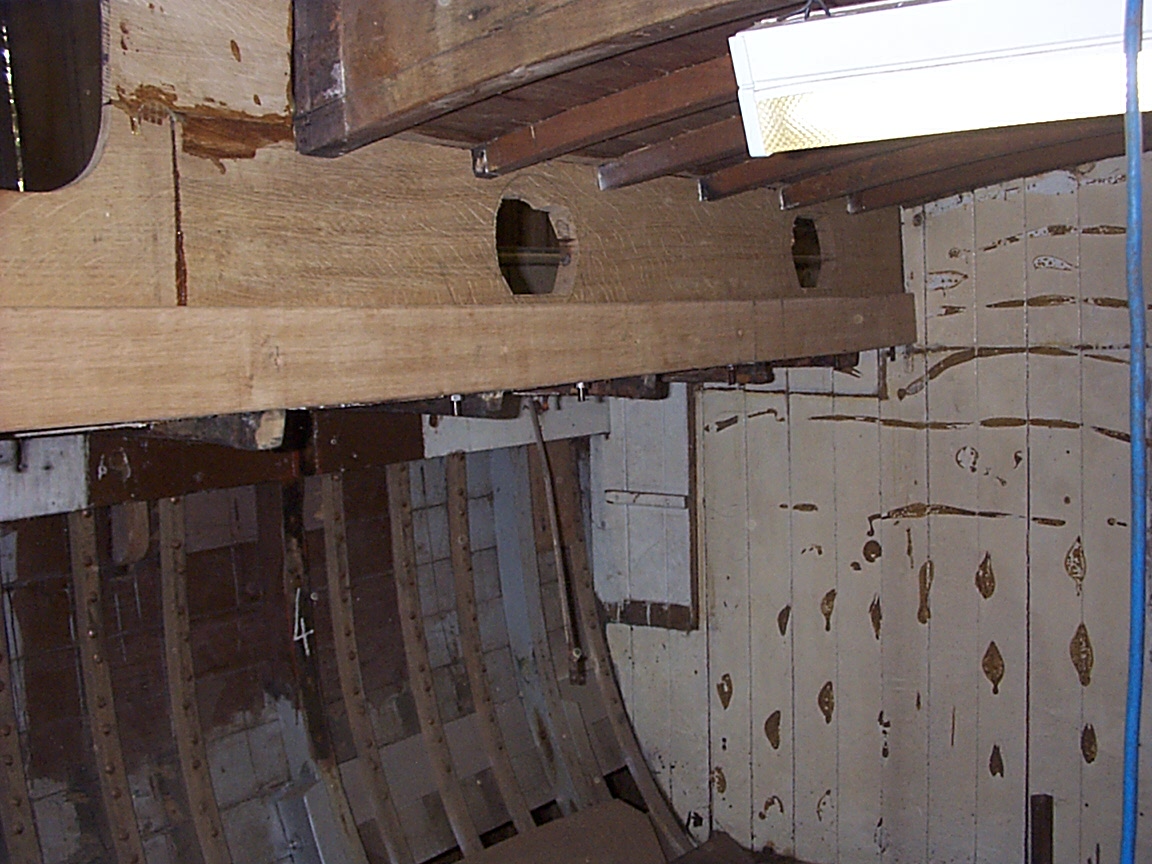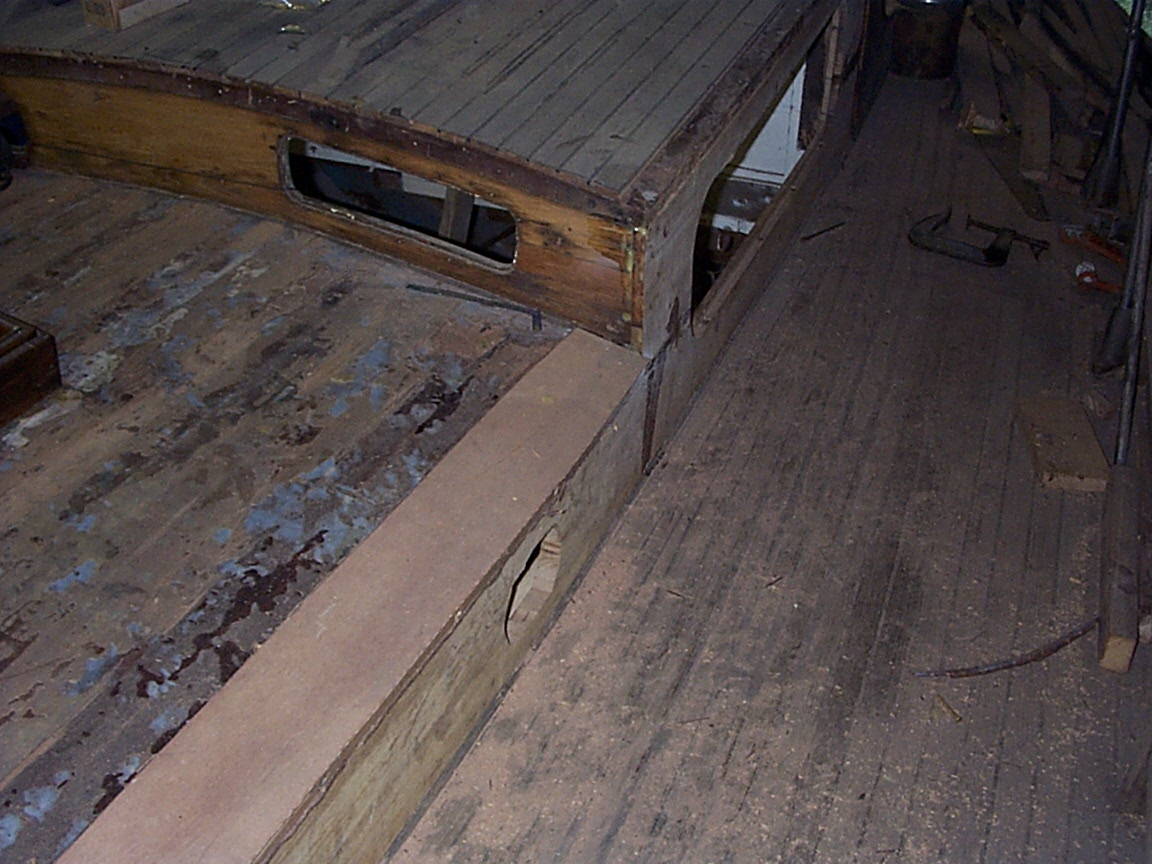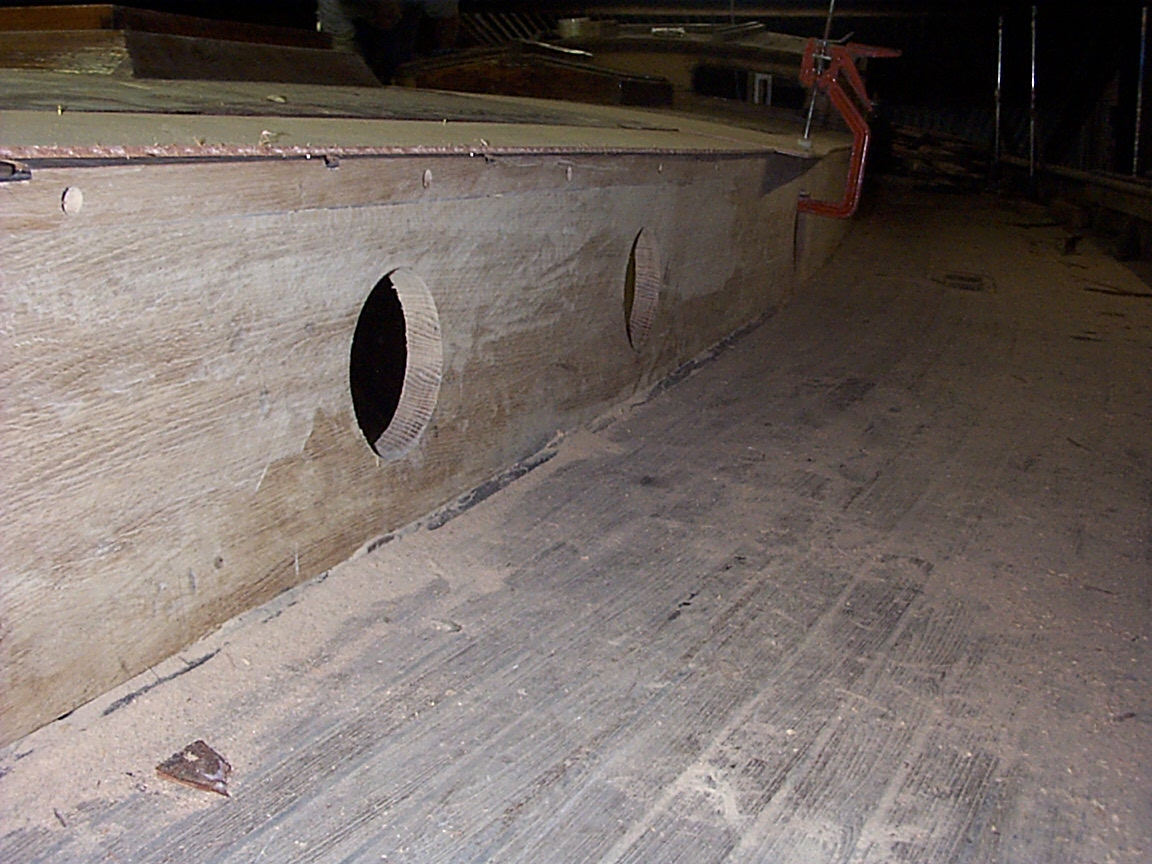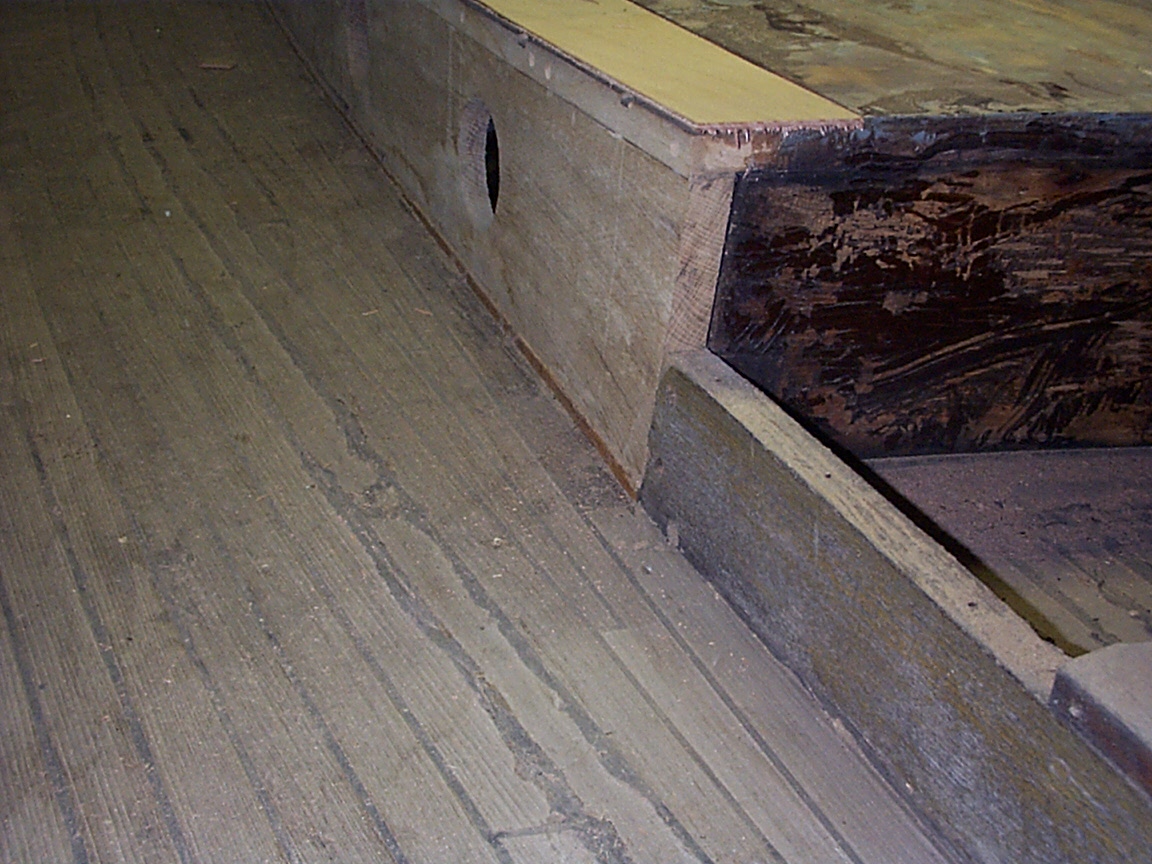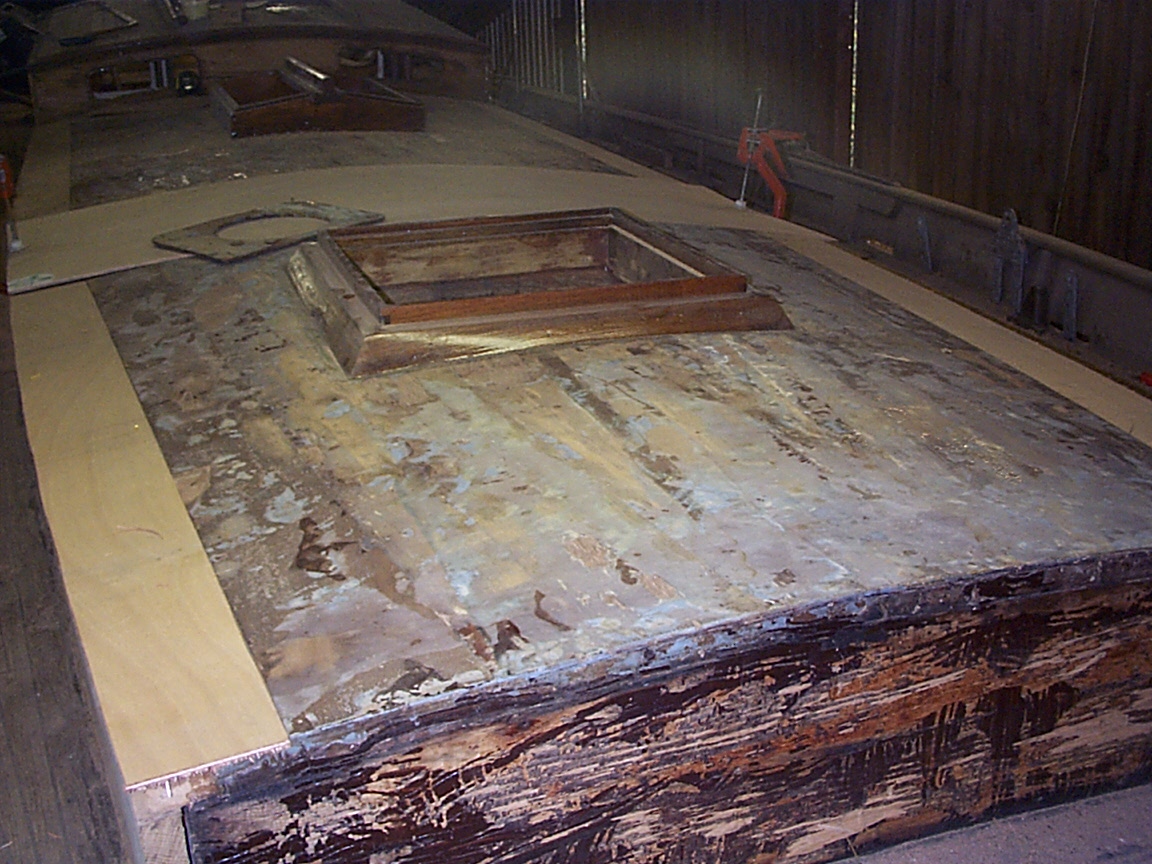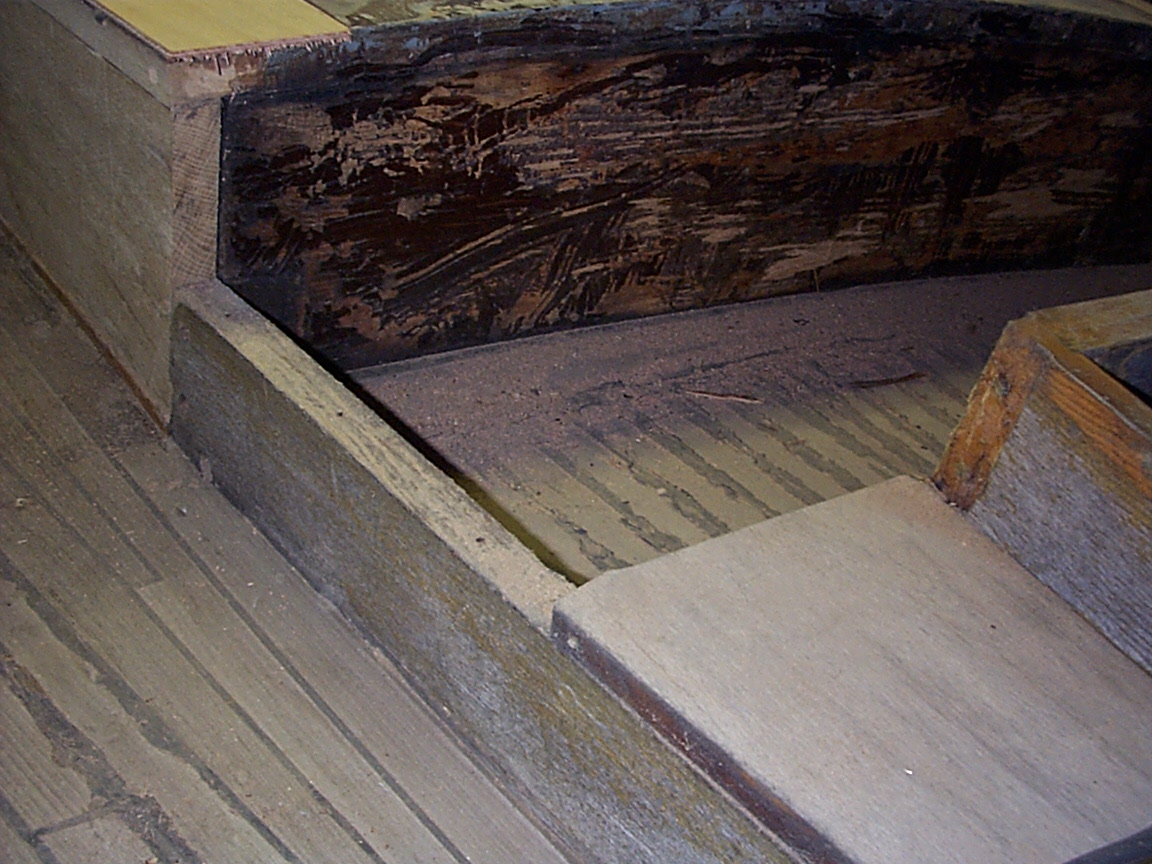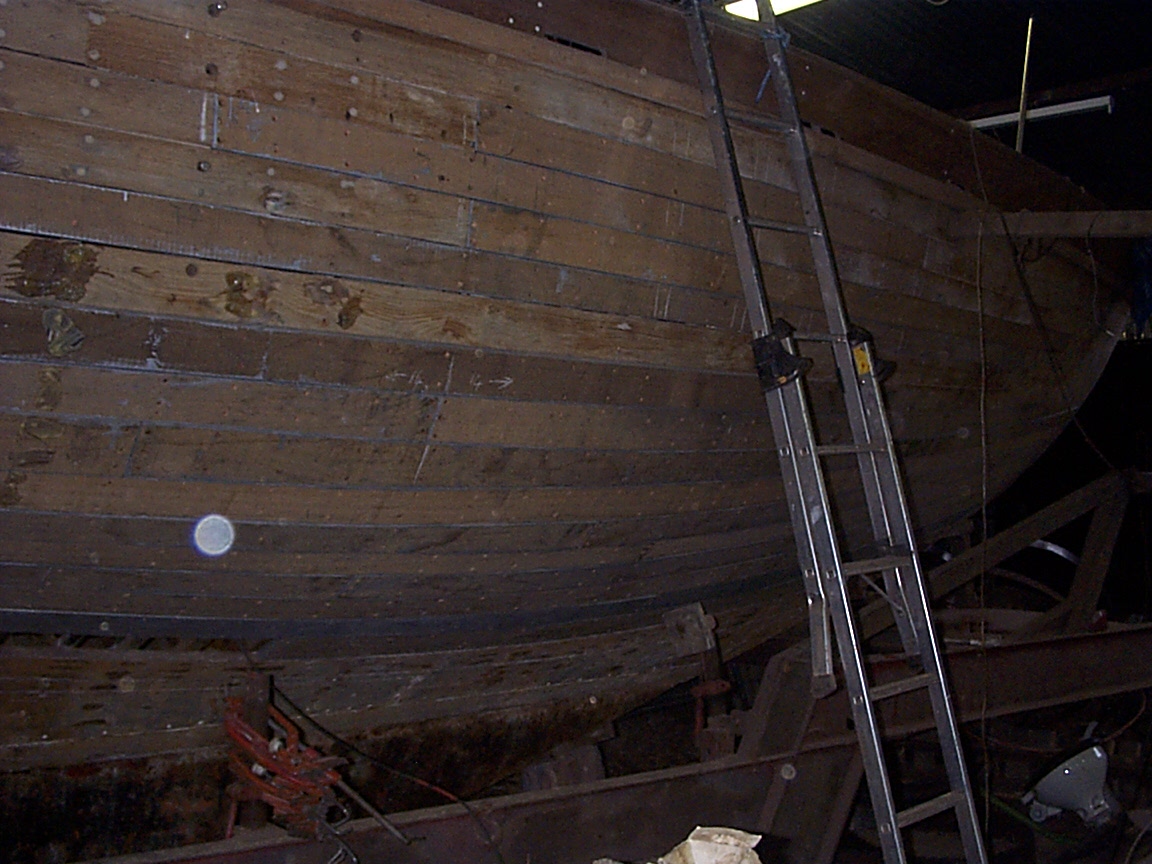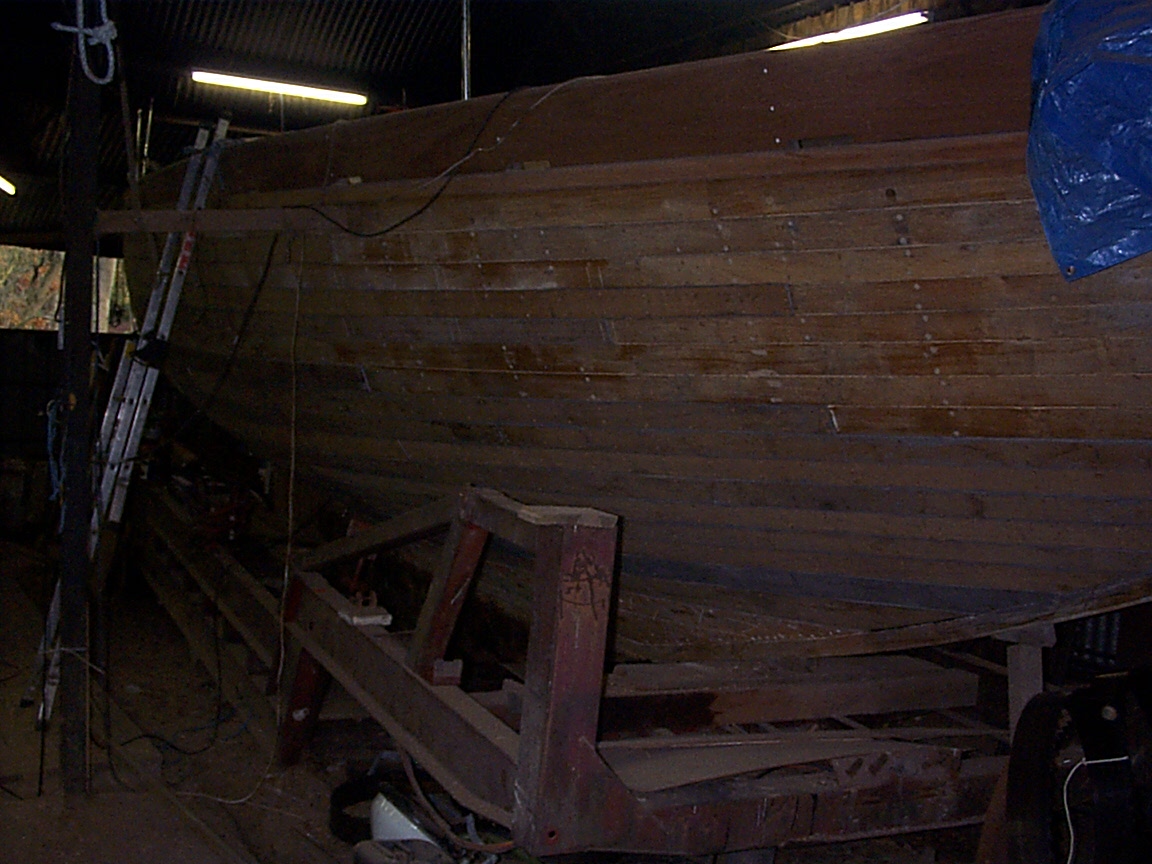 The coach-roof is now epoxy coated and fully water-tight. Im in the process of finishing the last bits of work around the deck and hull and will then start to fit her out. If you would like to specify the internal fit out arrangement please contact me know. A new wooden mast has been built by Noble masts in Bristol. I am aiming to launch her at the end of this season or early next.
Would you like more information then please telephone 01454 269696 or 07710 175871 or E-mail enquiries@traditionalsail.co.uk
Contact Information. The 'Duchess' Re-build. The 'Atlantis of Rhu' project. The 'Skag of Lorne' project. Boat advert application form. Boats for sale listing. Boats for sale page. Past projects. Thames rowing skiff construction photo's. Thames rowing skiff complete! Links page.
The full Tradewind range. The Tradewind 35. The Tradewind Atoll 25. The Tradewind Islander 32.